3 Reasons You'll Love the 2017 BMW X5, for Sale Now at Our Tampa Dealership
Why Experts Are Saying the 2017 BMW X5 Is a Leader In Its Class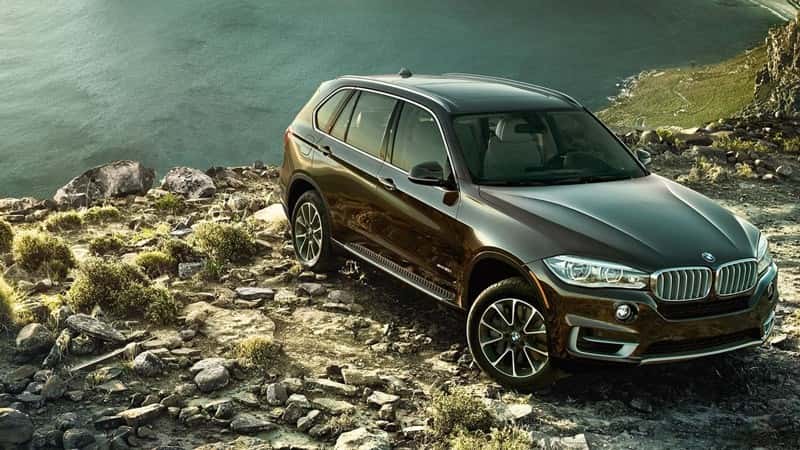 Ever since the 2017 BMW X5 hit the road, experts have been raving and calling it one of the best luxury crossovers on the road. What do they love so much about the new X5? Here are three reasons to visit our Tampa BMW dealer today and experience the 2017 X5 for yourself.
Customization, Performance, and Luxury: 3 Things You'll Love About the 2017 BMW X5
The 2017 BMW X5 offers an array of customizable options so that you can tailor it to suit your needs, or even your budget. From a solid set of powertrains and engines to a vast array of standard and optional tech features, you can truly make the 2017 X5 your own. Feel free to build your own BMW X5 with our "build your own" tool to see just how options are available at your fingertips.
Between its car-like handling and its powerful performance, the 2017 X5 is built to excite. Just look at the numbers. The standard turbocharged inline-six pumps out a substantial 300 horsepower. Kick things up to the twin-turbo V8, and you get a whopping 445 horsepower. With the X5, you don't have to pick between performance or practicality, you get both and it's up to you just how fast you want to go!
With its roomy, comfortable seating and interior spaces, you have plenty of room for carrying people and cargo in luxury. And let's not forget about its state of the art tech features and slick BMW styling. With other auto manufacturers you have to settle between luxury, practicality, and performance. With the BMW X5 you get all 3 in one truly unique package.
Test Drive the 2017 BMW X5 at Our Tampa BMW Dealership Today
Ready to see why the experts love the 2017 BMW X5? Visit our Tampa BMW dealer today, and test drive the 2017 X5 for yourself.
You'll quickly see why the new X5 is the leader among crossovers.
Check out our unrivaled selection of the 2017 BMW X5 online, or call Reeves BMW Tampa at (813) 933-2811 today.