The 2019 4 Series – Strong Performance and Technology
See Why Experts Love the 2019 BMW 4 Series
The 4 Series has been on the road for five years now, and over the course of that time it's become known for delivering one of the most thrilling luxury-sport driving experiences you can buy. According to the experts, the 2019 BMW 4 Series takes things up a notch.
Why do reviewers love the latest 4 Series? Let's take a look.
Reviews of the 2019 BMW 440i Coupe
Here are reviews of the 440i coupe along with the other 4 Series trims from six of the top consumer reports in the industry.
"Excellent driving dynamics, a strong range, well laid-out cabin and class-best infotainment." "Sharp drive." "Roomy and classy cabin."
US News Rankings and Reviews
"Thrilling, responsive handling." "High-quality and feature-rich interior." "Muscular optional engine." "Above-average cargo space."
"Strong performance regardless of four- or six-cylinder power." "Ride quality is quiet and comfortable." "Excels at high speeds on flowing roads."
"Whether cruising in the swanky convertible or raising hell in the racy coupe, the two-door 4-series exemplifies the luxury sports coupe." "Handsome exterior style, efficient turbo six-cylinder engine is a rocket, spacious interior for a two-door." "BMW's 4-series coupe and convertible are two of the best at balancing frills and thrills."
"Strong yet fuel-efficient engines; high-quality interior; advanced cabin technology; great driving dynamics; hardtop convertible security."
"Enviable performance and luxury."
Bottom line—the 2019 BMW 4 Series offers the utmost in thrilling performance combined with a luxurious driving experience.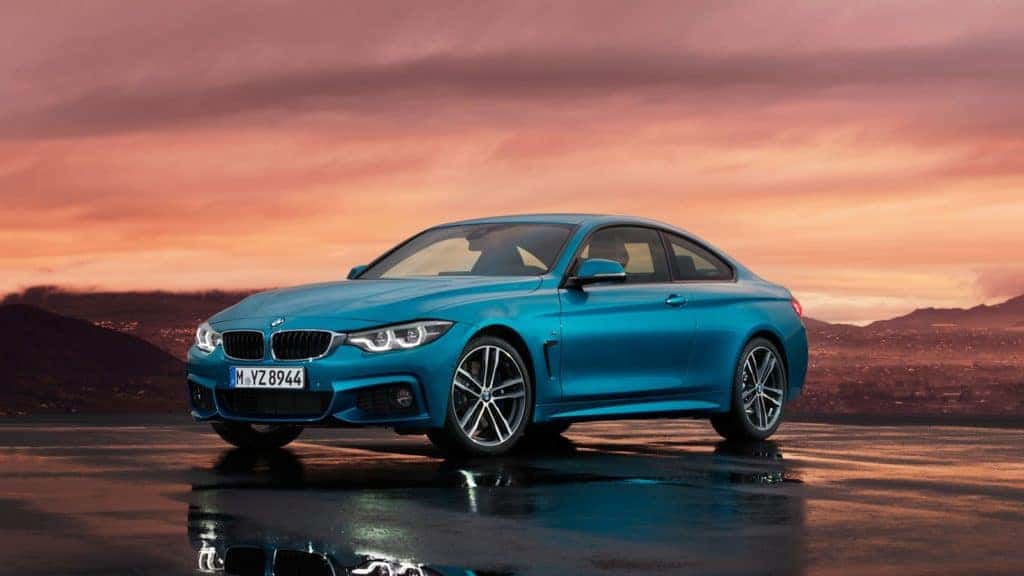 Test Drive the 2019 BMW 4 Series at Our Tampa Dealer
Ready to get behind the wheel of a new BMW coupe? Visit our BMW dealership in Tampa to test drive the 440i coupe today.
At Reeves BMW you'll find the largest selection of new BMW models for sale offered by any dealer in the Tampa region. This allows you to browse different models and trims to find the perfect vehicle for your needs. At the same time, we provide the highest level of product knowledge so you can stay informed about the latest innovations from Tampa. On top of that, thanks to our friendly, attentive service, you'll always drive away feeling like you've received 100% customer satisfaction.
Check out our selection of the 2019 BMW 4 Series online, or call Reeves BMW at (813) 375-3660 today.