Is the 2019 X5 the Ultimate SUV?
Meet the 2019 BMW X5 at Our BMW Dealer in Tampa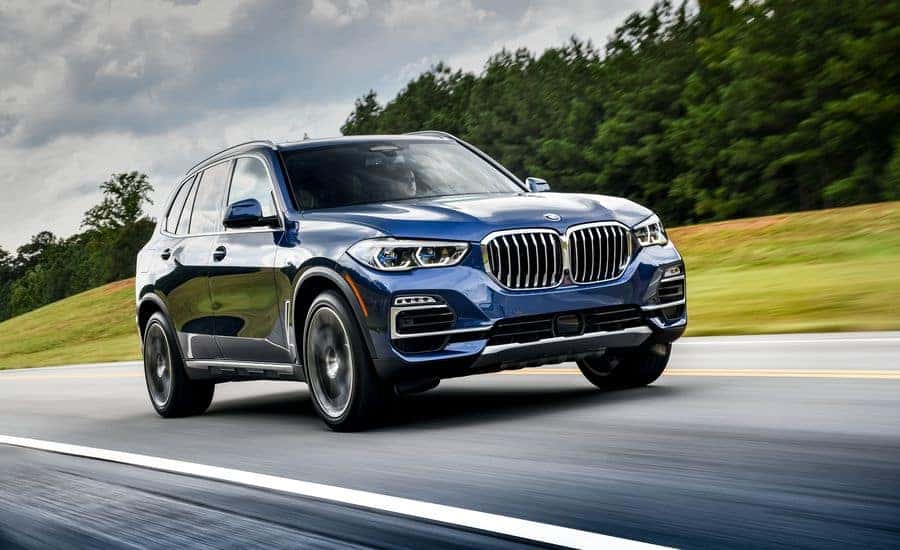 When the BMW X5 first hit the road 20 years ago, it quickly changed the SUV game by proving that vehicles in the segment could be geared toward luxury rather than just utility. Since then the X5 has consistently upheld the company's dedication to fusing versatility with high performance, tech and comfort. Now the 2019 BMW X5 takes this to a whole new level.
The 2019 BMW X5 Is the Top Luxury SUV on the Road
Let's take a look at what expert reviewers have to say about the latest luxury SUV from BMW:
US News Rankings and Reviews
"Powerful available V8 engine." "Nimble handling." "Seats provide all-day support." "Easy-to-use infotainment system." "The redesigned 2019 BMW X5's terrific performance and high-quality interior help earn it a spot near the top of our luxury midsize SUV rankings."
"Credible off-road chops." "Rewarding on-road performance." "Terrific handling, bold design, and now newfound ruggedness."
"BMW's franchise SUV adds off-pavement capability to its impressive street cred."
"5-stars." "Strong performance from both models." "Luxurious and comfortable cabin."
"Blends luxury and performance."
"Sweet inline-six, elegant cabin, capable chassis." "The 2019 BMW X5 is the brand's most accomplished SUV yet."
Suffice to say that the experts love it.
Test Drive the 2019 BMW X5 Luxury SUV at Our Tampa Dealer
Want to be among the first to experience the unrivaled luxury of the 2019 BMW X5? Visit Reeves BMW Tampa today, and see what reviewers are giving it such high praise.
Why Reeves? We stand out from other Tampa BMW dealers for many reasons.
First, we simply offer a larger inventory, meaning you have more models and trim packages to compare and contrast, allowing you to find your ideal ride.
From there it's a matter of product knowledge. The new X5 represents the forefront of automotive innovation. If you're going to learn all there is to know about the latest tech, you need a dealership that offers unrivaled expertise, and that's exactly what you'll get from Reeves.
Finally, it's a question of satisfaction. Few experiences are as exciting as purchasing a new car, and we believe that you should enjoy it every step of the way. That's why our team is dedicated to offering friendly, helpful assistance that will leave you satisfied 100% of the time.
Check out our selection of the 2019 BMW X5 online, or call Reeves BMW Tampa at (813) 375-3660 today.