2020 BMW 530i Review: See Why Experts Hail this Luxury Sedan
Reviewers Say the 2020 BMW 5 Series is the Luxury Sedan for You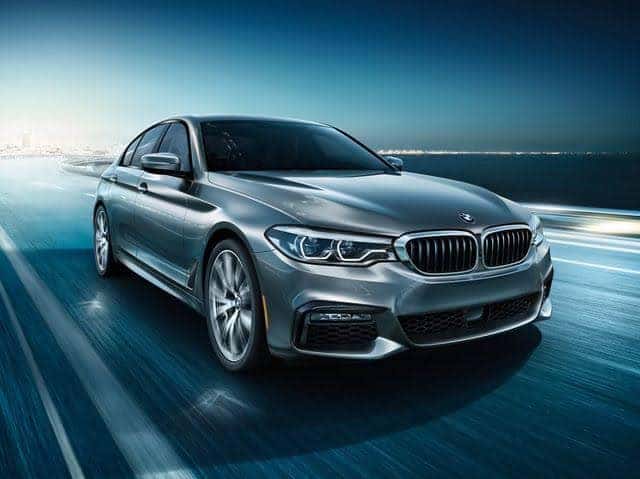 The BMW 5 Series has long been hailed as one of the most luxurious executive-class luxury sedan options on the road, and according to the experts, the latest edition upholds and builds upon this reputation. Looking for a 2020 BMW 530i review that explains why? We've gathered a few of the early reviews so that you can see what has the experts so excited.
2020 BMW 530i Review
The 2020 530i is new to the fleet, so many experts still haven't released a review. Here are a few initial reviews from reputable consumer reports who have had a chance to look the new 5 Series over:
"Wide range of powertrains…roomy and luxurious cabin…many standard and optional technology features…the 5 Series is a nice, relaxing luxury car with pedigree."
"Quintessential midsized luxury… revisions ensure that the 5 Series maintains its lofty position in the segment…increased refinement and comfort…superb acceleration…handsome and spacious cabin…the 5 Series is an outstandingly accomplished executive sedan with few vices, and remains a top choice in the segment."
"Wide range of powerful and relatively efficient engines…A host of innovative features and leading-edge technology…Interior are quiet and comfortable…Generous trunk capacity."
While the 2020 5 Series boasts a range of updates, the most exciting addition is the Live Cockpit Professional, which now spans all trims. This powerful technology suite includes the new iDrive 7.0 infotainment system, a 12.3-inch Digital Instrument Display, a 10.25-inch central display, Apple CarPlay, and more.
Your New Luxury Sedan Awaits at Reeves BMW Tampa
Ready to experience the new 2020 BMW 5 Series? It's for sale now at our Tampa luxury sedan dealer. Visit Reeves BMW Tampa today to enjoy unrivaled selection, convenience, and all-around satisfaction.
What do we mean by convenience? For example, if your busy schedule makes it difficult for you to find time to come to us, simply arrange a time and we'll bring a 2020 5 Series for a test drive at your home or office. That's just one thing we do to make your shopping experience as easy and convenient as possible.
Check out our current luxury sedan selection online now, or call Reeves BMW Tampa at (813) 499-2259 today.