What Are the 2020 BMW X7 Dimensions?
See Why the 2020 BMW X7 Offers Unrivaled Versatility and Performance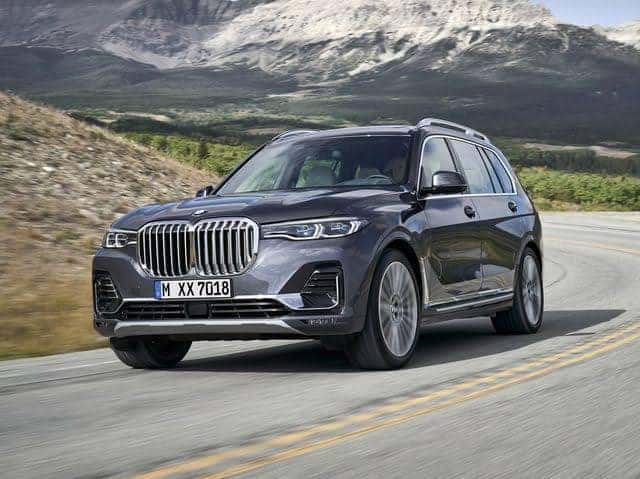 When BMW first revealed its Sports Activity Vehicles (or SAVs), a unique lineup of SUVs designed to offer more performance than was typical for the segment, drivers were thrilled. Since then the X7 has become renowned for offering a superior fusion of versatility and performance. With versatility in mind, you might be wondering—what are the 2020 BMW X7 dimensions?
Let's take a look at a few things you should know about the latest X7.
Reviewers Hail the 2020 BMW X7
Let's start by seeing what the industry's top reviewers have to say about the 2020 BMW X7:
"Beautiful interior…Great standard tech…Comfortable seats everywhere…Opulent top trims…No bad engine choices…The 2020 BMW X7 is the upper-crust seven-seat SUV."
US News Rankings and Reviews
"It combines strong engine performance and composed handling with a spacious and well-trimmed interior that has mostly user-friendly features…High-end cabin materials…Many standard tech and safety features."
Smooth and robust powertrains…Marvelously quiet cabin…Seats are serenely comfy…The X7 exhibits the luxury expected of the price point."
"Strong engine performance…Smooth ride quality…Impeccable interior."
"Realistic seating for six or seven passengers…BMW ride & handling…Powerful V8 engine…Cutting-edge high tech…Gorgeous interior."
"The X7 is BMW's biggest and most luxurious SUV, and it wants to be noticed…Refined, comfortable, easy to use, well-equipped, huge inside."
So what does TopGear mean by "huge inside?" Let's take a look at the 2020 BMW X7 dimensions.
With the seats up, the 2020 X7 offers a solid 12.8 cubic feet of space. Drop the seats down and that expands to a massive 90.4 cubic feet.
As for passenger space, the X7 seats up to seven people comfortably, with the front seats offering 42 inches of head room, 40 inches of leg room, and 60 inches of shoulder room.
In other words, the 2020 BMW X7 dimensions offer plenty of space for cargo and people alike.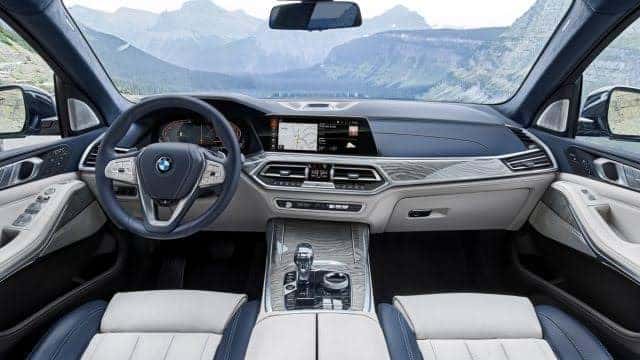 Test Drive Your 2020 BMW X7 at Our Tampa Dealer
Now it's time for you to head over to the premier BMW X7 dealer in Tampa: Reeves BMW.
At Reeves, you'll enjoy unrivaled selection, paramount convenience, and a peerless dedication to providing you with complete satisfaction. Visit us to test drive your X7 today, or call and arrange a time for us to bring the X7 directly to your home or office for a test drive.
Check out our current 2020 BMW X7 selection online now, or call Reeves BMW at (813) 375-3511 today.