The Ultimate in Capable Performance: Meet the All-New 2019 BMW X7 Luxury SUV
Introducing BMW's "Most Luxurious SUV:" the 2019 BMW X7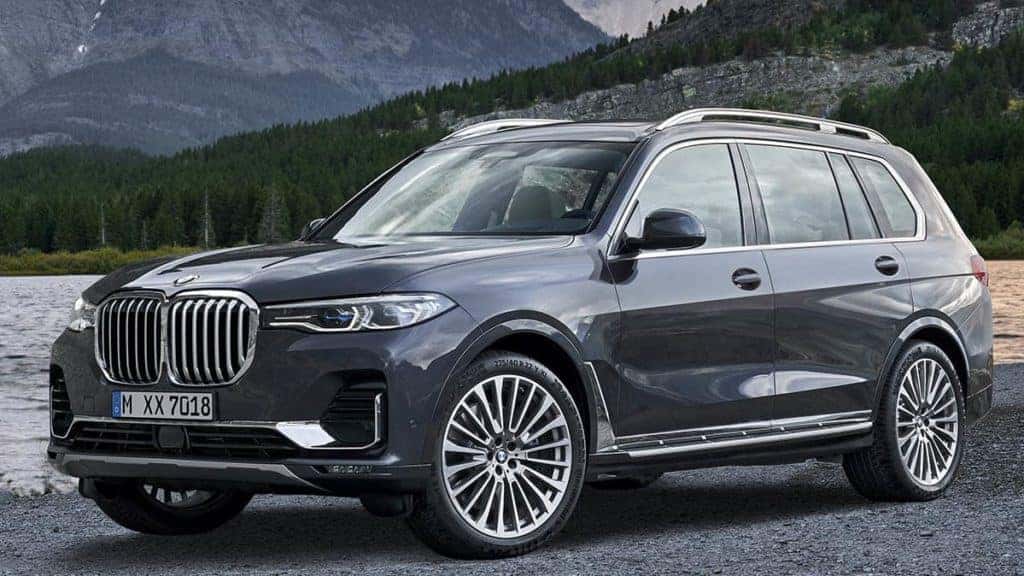 For over 100 years, BMW has set the standard for "ultimate" performance and a luxurious driving experience. When drivers recognized the value in sports utility vehicles, the company decided that BMW refinement needed to be added to the segment, and the SAV (Sports Activity Vehicle) X line of BMWs was born. Now with the all-new 2019 BMW X7, the luxury SUV concept has been taken to the next level.
Let's see what experts are saying about the X7.
Reviews of the All-New 2019 BMW X7 Luxury SUV
Simply put, experts love this all-new BMW:
"The X7is BMW's biggest and most luxurious SUV." "Refined, comfortable, easy to use, well-equipped, huge inside."
"BMW's long-anticipated X7 three-row crossover is finally here, and based on our drive,it was worth the wait." "The X7's rich interior is well-appointed, tech-packed, and spacious."
US News Rankings and Reviews
"Elegant, comfortable cabin and user-friendly features." "World-class interior quality." "Strong engine lineup." "Great fuel economy." "Long list of infotainment and active safety features."
"The 2019 BMW X7 finally gives the German automaker a proper three-row crossover SUV, one with a dazzling interior and suitably swell seating."
"Strong engine performance." "Smooth ride quality." "Impeccable interior."
"The X7's position as a flagship SUV means it needs to be the best and brightest, and I feel it succeeds."
Motortrend listed six interior features that it calls "superficially satisfying." In other words, they deliver a truly unique, luxurious driving experience:
Diamond-cut glass controls
A 20-speaker, 1,500-watt Harman Kardon sound system
Panoramic Sky Lounge LED moonroof illuminated by six colors
Visually-stunning white-and-blue interior color scheme
Intricately tailored stitching and piping on the seating
Power operated rear seating
As for performance, the 2019 BMW X7 offers between 335 and 456 horsepower, the latter of which results in a 0-60 time of just 5.2 seconds. That's fast for any vehicle, but it is mind-blowing for a vehicle this large.
Test Drive the All-New 2019 BMW X7 Luxury SUV at Our Tampa Dealer
Ready to be among the first to experience this excellent luxury SUV? The all-new 2019 BMW X7 is available now at our Tampa BMW dealer, where you'll find the area's largest selection and greatest dedication to convenience.
At Reeves BMW, your complete satisfaction is at the core of everything we do.
Check out our selection of the 2019 BMW X7 online now, or call Reeves BMW Tampa at (813) 499-2259 today.