BMW Specials on Leasing, Service, Apparel and More
Reeves BMW of Tampa Offers the Best Specials on Leasing, Service, Apparel, and More
It's no secret that BMW is equated with luxury, state of the art tech, style, and an exhilarating driving experience. It's a brand that everyone wants, but no everyone can have. At our Tampa BMW dealer, we're making it a little bit easier to live the luxurious BMW  lifestyle by offering the best specials on all things BMW.
What kinds of specials are we talking about? Let's take a look at some of the current specials at the leader among Tampa BMW dealers.
BMW Leasing, Service, and Apparel Specials On Now at Our Tampa BMW Dealer
Right now at Reeves BMW of Tampa, we're celebrating the Road Home Sales Event during which we're offering a thousands of dollars in credit for BMW leasing. That means you can get $3,000 off a new 2018 BMW X1, $2,000 off a 2018 BMW 2 Series, $3,000 off a 2018 3 Series, and that's just the tip of the iceberg.
As for BMW service specials, right now you can get an oil and filter change for just $49.95, a $30 rebate on a BMW battery, a rotation and wheel balance for just $89.95, or a brake fluid flush for just $189.95. And all of these come with a complimentary multi-point inspection.
On top of all this, we offer an array of specials on various BMW accessories and apparel. These deals are changing all the time, so check with us now to find out what's on sale at the moment.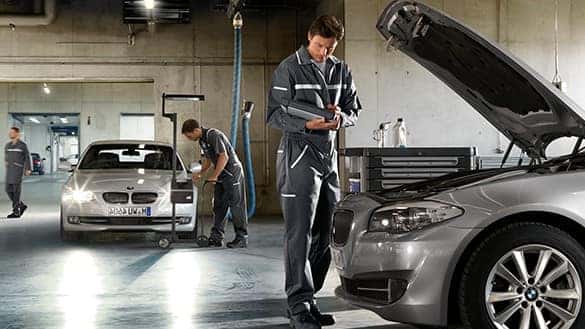 Now Is Your Chance to Take Advantage of Low BMW Specials
In the end, it's simple. No other Tampa BMW dealers can beat our BMW specials. Whether you're looking for BMW leasing, to save on BMW service, or pick up some BMW gear, Reeves bMW of Tampa has you covered.
So visit us today. Our specials are changing all the time, and new deals are popping up even as you read this. Drop by and check them out today.
Check out our BMW selection online, or call Reeves BMW of Tampa at (813) 375-3660 today.