The BMW X3 vs. Lexus RX vs. Mercedes GLC: BMW's Crossover Offers More
The New BMW X3 Provides Outstanding Performance, Infotainment, and Versatility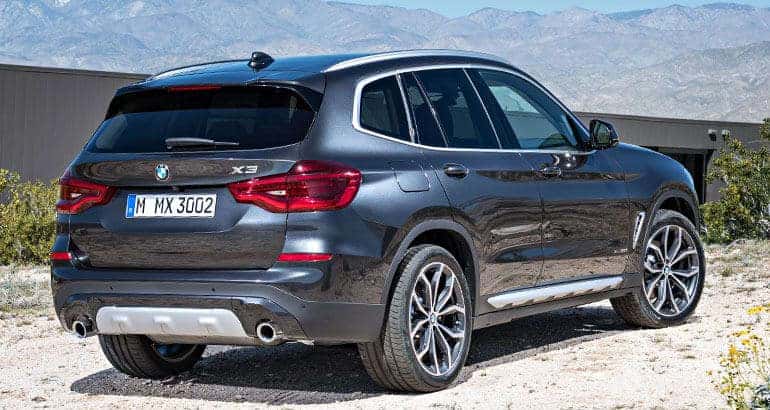 These days, the smart competition seems to be between the various crossover SUVs. And, when it comes to luxury crossovers, you'll notice three models come up most often: the 2018 BMW X3, the Lexus RX, and the Mercedes GLC. But which takes the lead in a head-to-head-to-head comparison?
Let's dive into the question of the new BMW X3 vs. the Lexus RX vs. the Mercedes GLC.
The BMW X3 vs. Lexus RX vs. Mercedes GLC
If you're like many drivers, your first consideration is performance. Here the BMW X3 comes out ahead thanks to what the Car Connection calls "nimble, sedan-like handling", a "great" turbo-6 powertrain, and standard all-wheel drive. And the X3 provides all of this while offering more horsepower than the GLC, along with better fuel efficiency than both the GLC and the RX. The Car Connection went as far as saying that the X3's all-new M40i trim is "a blast to drive" — word rarely associated with SAVs.
The BMW X3 also receives high praise for its "excellent interior space and storage," which makes it not only an outstanding ride for drivers, but a practical choice for families. As the Car Connection put it, "The 2018 BMW X3 ventures into M territory, but doesn't lose sight of its SUV duties."
And with its industry-leading iDrive 6.0 infotainment system, standard amplifier, and expansive 12 speaker system, the BMW X3 makes your driving experience even more thrilling.
BMW X3 Safety and Maintenance
If safety is on your mind – and when it comes to the family-friendliness of this segment, it should be – it's also important to consider that the BMW X3 has received top safety scores, while the Lexus RX has been criticized for its poor safety performance.
Finally, when it comes to keeping your vehicle in peak condition, the BMW X3 comes with 36/months/36,000 miles of complimentary maintenance, which is three times what's provided by Lexus, while Mercedes offers no free maintenance at all.
Simply put, when it comes to performance, versatility, tech, and protection, the new 2018 BMW X3 comes out at the head of the pack.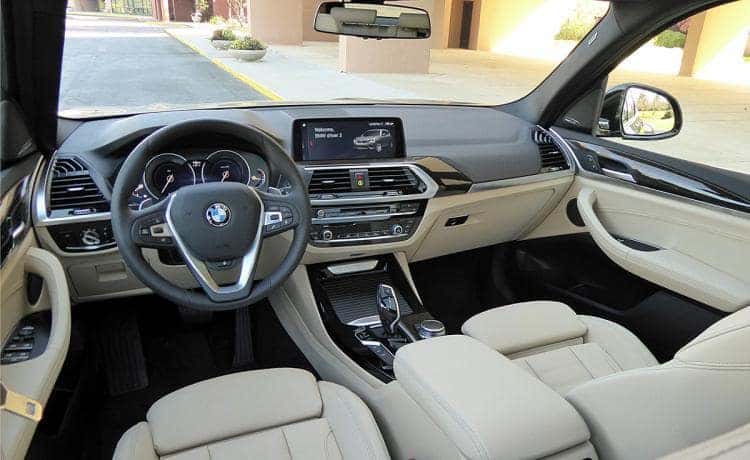 Test Drive the BMW X3 at Reeves BMW Tampa
Ready to see why the BMW X3 outpaces the competition? Visit Reeves BMW Tampa today and test drive the X3 for yourself. Between the X3's thrilling performance, unrivaled maintenance plan, and the commitment to excellence offered by our Tampa dealer, you'll quickly see why the BMW X3 and Reeves deliver you a winning combination.
Check out our selection of the BMW X3 online, or call Reeves BMW Tampa at (813) 375-3660 today.