BMW X5 vs Cadillac XT5

When you're looking to cruise around Tampa and South Tampa, FL, in a luxury SUV, it's likely you'll find yourself deciding between the 2020 BMW X5 and the 2020 Cadillac XT5. That's because both vehicles offer premium features related to performance, safety, and space. Of course, when it comes to your Brandon and Wesley Chapel travels, you can only pick one vehicle.
To help you decide which one is right for you, we here at Reeves BMW Tampa have created this BMW X5 vs. Cadillac XT5 review. Ready to find the model that's right for you? Keep reading!
---
Performance Capabilities
Driving a luxury SUV means you'll have access to some of the most powerful available engines for your daily commutes. So, which vehicle can keep up with your performance needs?
BMW X5 vs Cadillac XT5 Engine Specs

Vehicle

X5

XT5

Engine

3.0L TwinPower Turbo

2.0L

Horsepower

335 HP

237 HP

Torque

330 lb-ft

258 lb-ft
In terms of standard power, the Cadillac XT5 can't keep up with the BMW X5. Luckily for the Cadillac, you can upgrade to the optional 3.0L V6 engine, but its 310 horsepower and 271 lb-ft of torque still don't come anywhere close to the power the X5 produces.
Furthermore, the BMW X5 is offered with three additional engine configurations. Comparing the most powerful engine the X5 offers—a 4.4L BMW M Performance TwinPower Turbo V8 engine that pumps out 523 horsepower and 553 lb-ft of torque—it's clear the Cadillac XT5 can't hold a candle to the BMW X5.
Curious to learn more about the powerful performance of the X5? Check out our BMW X5 vs. Mercedes-Benz GLE review!
---
BMW X5 vs Cadillac XT5 Safety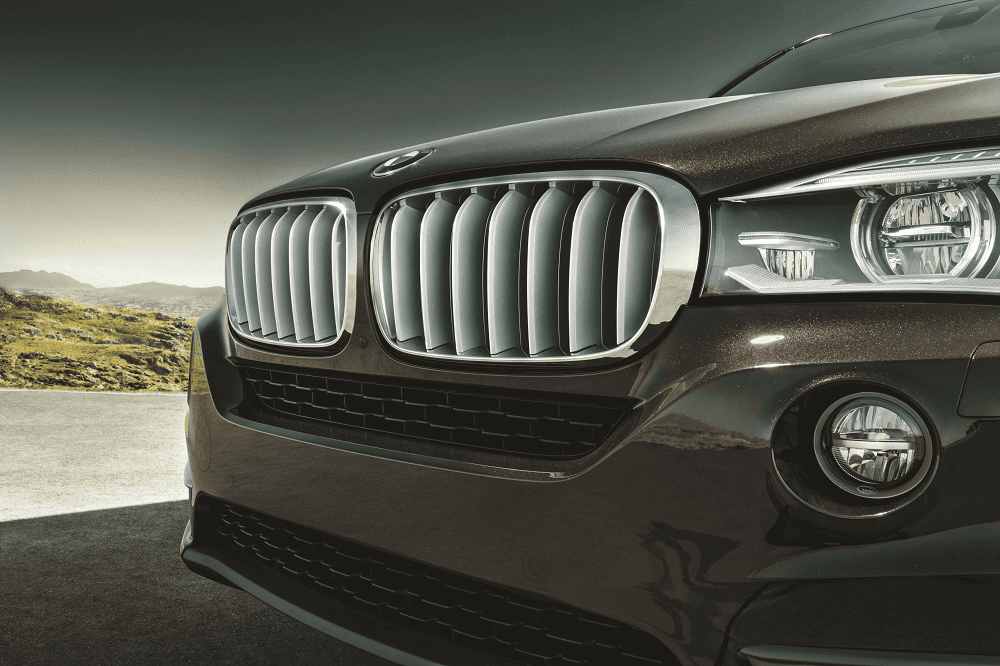 With all that power, we're sure you'll want to feel the surge every chance you get. That means, you'll likely be traveling around town more often. With this extra traveling, you'll want to make sure you and your passengers remain as safe as possible.
That's where the standard safety features offered with both the X5 and the XT5 come into play.
While you'll find both vehicles offer comparable features—like forward collision alerts, automatic emergency braking, lane departure alert systems—once you compare the BMW X5 vs. Cadillac XT5, it's clear the X5 offers more comprehensive safety features.
One of the most notable standard safety features with the X5 is BMW's Active Protection System. With this system, you'll have an extra layer of safety in case a collision is unavoidable. This is thanks to features like automatic pretensioning safety belts, window and moonroof closure, and post-crash braking activation.
Similar features can be found with the XT5 but only with an upgrade.
Learn more about the BMW X5 safety features in our BMW X5 vs. Lexus RX review!
---
Interior Dimensions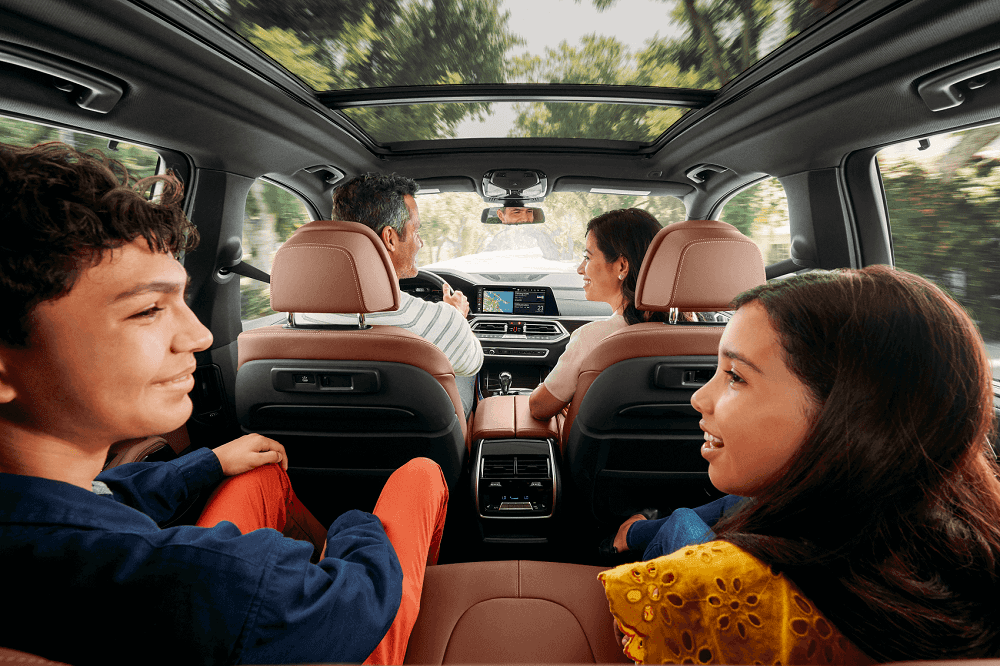 When you want to make sure there's enough room for all your passengers to relax comfortably, a spacious cabin is necessary. Seeing that the BMW X5 is more than 4.5 inches longer than the Cadillac XT5, you'll have an easier time stretching out.
For example, with the BMW X5, you'll have 40.7 inches of front headroom compared to the 37.9 inches of front headroom with the XT5. Similarly, the BMW X5 offers 60 inches of front shoulder room compared to 58.3 inches with the Cadillac XT5.
You'll also find you can fit more equipment in the trunk of your BMW thanks to its maximum cargo capacity of 72.3 cubic feet. The Cadillac XT5, on the other hand, only has a maximum cargo capacity of 63 cubic feet.
---
BMW X5 vs Cadillac XT5: The Verdict
When you're looking to travel around Tampa and South Tampa inside a premium vehicle, the 2020 BMW X5 and the 2020 Cadillac XT5 have the power, safety features, and space you need. Still, as you can see in our BMW X5 vs. Cadillac XT5 review, the X5 provides more of the features you need.
So, if you're ready to cruise around Brandon and Wesley Chapel, Florida, behind the wheel of a BMW X5 of your own, don't wait any longer to visit us at Reeves BMW Tampa, a family-owned dealership since 1971.