4 Reasons to Get Your CPO BMW from this Tampa BMW Dealer
Looking for a Certified Pre-Owned BMW in Tampa? Reeves BMW of Tampa Is the Dealer for You

So, you're interested in driving home in a CPO BMW, but you're wondering about whether or not you'll be able to find a Tampa BMW dealership offering the quality you expect? There are many great reasons to get behind the wheel of a CPO BMW — it's an outstanding level of luxury and performance at a better price, for example — and there are also many reasons Reeves BMW of Tampa is the region's #1 resource for them.
What makes Reeves BMW of Tampa the #1 provider of CPO BMW vehicles? Here are four reasons our customers tend to mention on a regular basis.
Why Do Tampa Drivers Visit Reeves When They Want a CPO BMW?
At Reeves BMW of Tampa, we're committed to reconditioning each and every Certified Pre-Owned BMW we offer back to its original condition. That means we clean and repair every vehicle inside and out, and put them through a rigorous inspection to ensure perfection.
Expansive CPO BMW selection
One benefit of purchasing a CPO BMW involves selection. You get to find the perfect year and model for you, and at Reeves BMW of Tampa, we have it. We've worked hard to build the largest selection of Certified BMW vehicles that you'll find anywhere in the Tampa region.
Outstanding CPO BMW specials
You're looking for a CPO BMW largely due to the value, and at our Tampa BMW dealership we make sure you get it. How? It's simple — we offer the best CPO BMW specials in Tampa.
Dependable, convenient BMW service
When you need BMW service, you don't want the headache that is often provided by your average service center. At Reeves BMW of Tampa, we take the stress out of service by making it more convenient, more dependable, and all-around easier.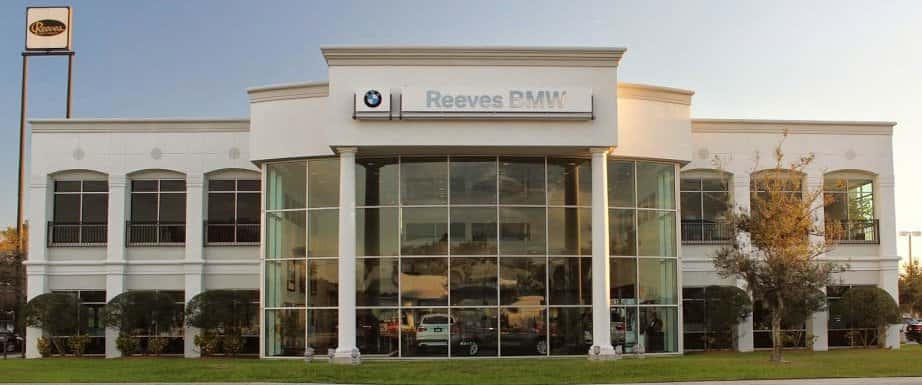 Test Drive Your CPO BMW at Reeves BMW of Tampa
The bottom line is that at Reeves BMW of Tampa, you'll enjoy a level of quality, selection, service, and savings that you won't find at any other Tampa BMW dealer. And why should you settle for anything but the best?
At Reeves, the best is all we give, and we do it day in, day out, mile after mile.
Check out our selection of CPO BMW vehicles online, or call Reeves BMW of Tampa at (813) 375-3660 today.