The New 2019 X5 | Shop Reeves BMW
Meet the X5 2019 Edition at Our Tampa BMW SUV Dealer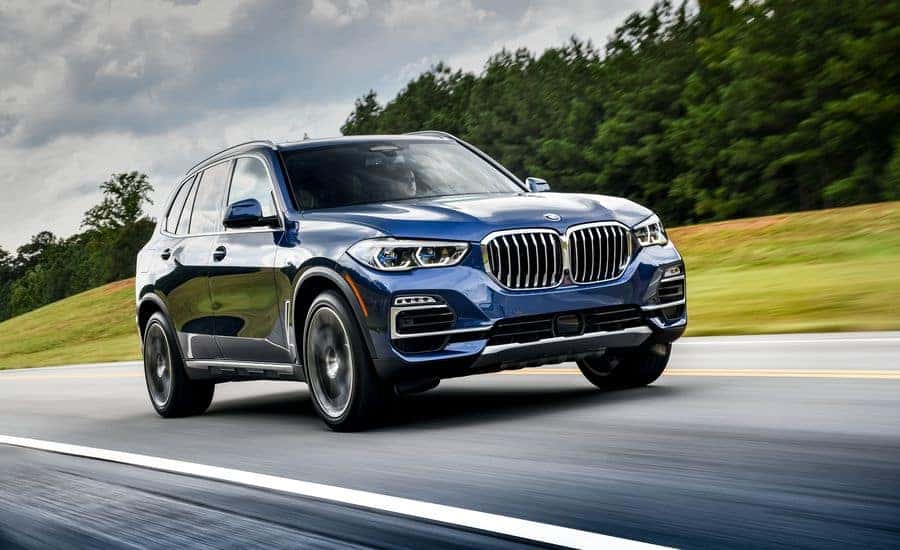 For the past 20 years, the BMW X5 has consistently rated among the best luxury SUVs on the road. For the X5 2019 release, BMW is taking the luxury to the next level.
We're not just saying that. Experts have had a chance to experience the new X5, and the reviews are in—the 2019 X5 delivers an unrivaled experience.
See Why Experts Love the 2019 X5 SUV
Let's take a look at what top reviewers have to say about this new 2019 BMW SUV.
"All-new, 4th-gen luxury crossover gains technology, safety features, and amenities." "Credible off-road chops." "Thoroughly enjoyable, thoroughly agile, and thoroughly impressive vehicle."
"The 2019 BMW X5 is the brand's most accomplished SUV yet." "Sweet inline-six, elegant cabin, capable chassis."
"Off-pavement capability." "Impressive street cred."
"Incredible driving dynamic." "Significantly more refined." "The ultimate driving experience." "A powertrain you can't help but love."
Bottom line—the 2019 X5 is one thrilling SUV.
Test Drive Your 2019 BMW SUV at Our Tampa X5 Dealer
Reviews are one thing—now it's time for you to experience the X5 2019 edition for yourself. Visit our Tampa X5 dealer today and take this 2019 BMW SUV for a whirl.
Why Reeves BMW?
At Reeves, we offer the most expansive inventory that you'll find anywhere in the Tampa region. That means not only every BMW model—including the 2019 X5—but every available trim. This allows you to compare and contrast different models and trims side by side, so you can be sure to get the idea vehicle for you.
The most product knowledge
Each year, BMW leads the pack when it comes to releasing the most innovative performance, convenience, and safety innovations on the market. With all that state-of-the-art tech, you need a dealership that is capable of keeping you in the know. At Reeves, we offer an unrivaled level of expertise so you can count on getting the latest information.
Everyone knows about the stereotypical, pushy dealership experience. At Reeves, that's a stereotype we'll never fall into. We're committed to providing you with a level of friendly, helpful service that you'll enjoy. It's all part of our commitment to providing 100% satisfaction.
Check out our selection of the new 2019 BMW X5 online, or call Reeves BMW at (813) 375-3660 today.