"Upscale Performance" – See Why Experts Recommend the New 2020 BMW 4 Series
See Why Experts Recommend the New 2020 BMW 430i
Over the course of the past century, no other automaker has been so synonymous with high-performance, high-luxury driving as BMW. Among its most popular present-day models is the BMW 4 Series, which has been hailed for offering a genuinely thrilling driving experience.
Now experts are saying that the new 2020 BMW 430i takes this reputation to the next level. Let's take a look at what reviewers have to say.
Reviewers Praise the "Strong Performance" of the BMW 4 Series
Here are reviews of the new 2020 BMW 430i from several of the industry's top consumer reports:
"Strong performance…Balances stable handling with a comfortable ride quality…Interior is upscale and has easy-to-use controls."
"Very impressive…More standard items…A strong choice if you're looking for a small and stylish sports car."
"Roomier than most two-doors…Speedy and thrifty six-cylinder engine…Superb ride and handling."
"Excellent driving dynamics…Great engine range…Roomy and classy cabin…Class-best infotainment."
US News Rankings and Reviews
"A great luxury small car…Thrilling, responsive handling…Muscular optional engine…Above-average cargo space."
Suffice to say that the experts like what they've seen.
No matter which trim you choose, the BMW 4 Series delivers outstanding performance. The coup edition, for example, offers up to 320 horsepower resulting in a 0-60 time of just 4.6 seconds. Even the base trim—the new 2020 BMW 430i—is packed with 248 horses which translates into a 0-60 time of just 5.5 seconds.
At the same time, its perfect 50/50 weight distribution gives it unrivaled handling and directional stability, while its innovative Air Curtains improve aerodynamics giving it a smoother, more efficient ride.
All of this along with a Dynamic Digital Instrument Cluster, Head-Up Display with navigation, wireless charging, and the BMW Connected system result in an unrivaled driving experience.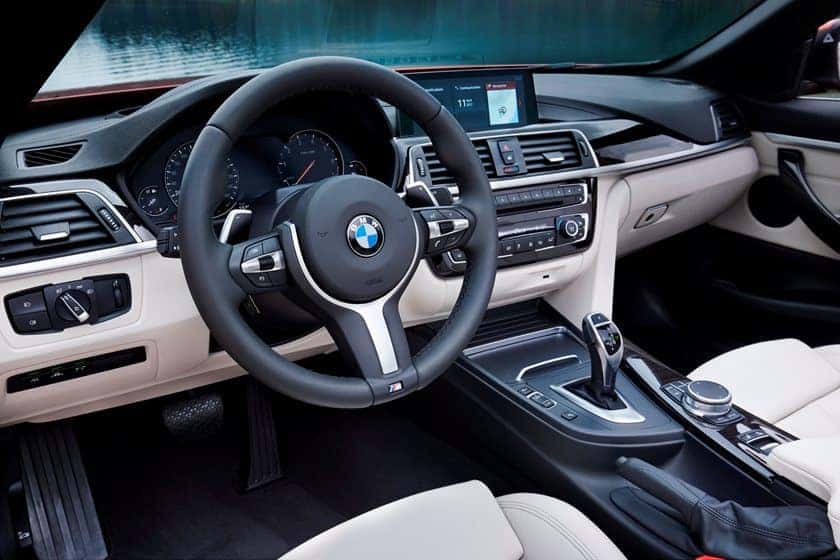 Test Drive the BMW 4 Series Today
Now it's time for you to experience the new 2020 BMW 430i for yourself. Visit our Tampa BMW dealer to test drive yours today.
At Reeves BMW Tampa, we offer the largest selection in the area, making it easy for you to compare different models and trims to be sure that you find the right option for you. At the same time, you'll enjoy renowned convenience and commitment to delivering complete satisfaction.
Check out our selection of the BMW 4 Series online now, or call Reeves BMW Tampa at (813) 499-2259 today.