What to Expect from the New 2020 BMW X7
See Why the New 2020 BMW X7 is the "Biggest and Most Luxurious SUV"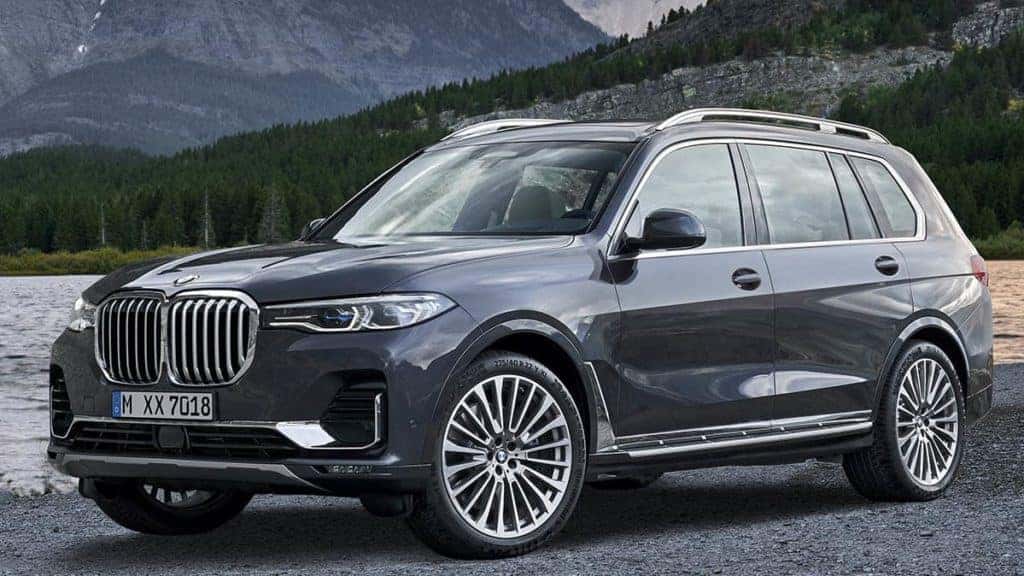 This year BMW released its much-anticipated X7—a 3-row crossover that was designed to deliver the utmost in luxury, technology, and performance, all in a comfortable, spacious package. According to the experts, it delivered all of this and more, and now they're saying that the new BMW X7 takes this excellence a step further.
Let's take a look at what you can expect from the next X7, and why you should get yours from our 2020 X7 dealership.
More Tech and Performance: Meet the New BMW X7
Here are reviews of the new BMW X7 from several of the industry's top consumer reports:
US News Rankings and Reviews
"World-class interior quality." "Elegant, comfortable, and replete with many features." "Strong engine lineup." "Great fuel economy." "Long list of infotainment and active safety features."
"Biggest and most luxurious." "Refined, comfortable, easy to use, well-equipped, huge inside."
"Realistic seating for six or seven passengers." "BMW ride & handling." "Powerful V8 engine." "Cutting-edge high tech." "Gorgeous interior."
"Worth the wait." "Comfortable." "Charming." "Smooth ride." "Apple CarPlay, a 10-speaker audio system, integrated navigation, onboard Wi-Fi, and a wireless smartphone-charging pad are all standard." "Plenty of luxury features."
"The best big SUV yet." "A wealth of performance, handling, and driver-assist features that make this the best big SUV you can buy." "Seamless Level 2 self-driving with automatic lane changes, the big cockpit displays, the camera systems, the fabulous seats, the ride and handling, and reasonable third-row room." "Fabulous on highways and back roads." "The lead in tech."
The 2020 edition of the X7 carries over much from the 2019 model. So what can you expect from the newest version?
Several trims will feature the addition of more standard features, but perhaps the biggest news is the addition of the high-performance M50i model. This powerful beast of a beauty delivers 523 horsepower and 553 lb-ft of torque, resulting in a 0-60 time of just 4.5 seconds. It also boasts upgraded brakes and a sport-tuned, electronically controlled read differential, not to mention upgraded leather upholstery and front sport seats.
Test Drive the New BMW X7 at Your Premier 2020 X7 Dealership
Ready to experience the unrelenting performance and luxury of the new BMW X7 for yourself? Visit Reeves BMW Tampa today and test drive yours.
What makes Reeves your premier 2020 X7 dealership? From greater selection, to unrivaled convenience, to complete satisfaction, we're renowned for delivering an unparalleled shopping experience.
Check out our selection of the new 2020 BMW X7 online now, or call Reeves BMW Tampa at (813) 499-2259 today.