All New BMW X5 Available in Tampa
4 Things You'll Love About the New 2018 BMW X5, for Sale at Our BMW Dealer in Tampa and Wesley Chapel, Florida
Over the course of the past decade, BMW have become renowned for its luxurious, high-performance X lineup of SUVs, among which the flagship is the X5. When the new 2018 BMW X5 came out, reviewers raved that this outstanding SUV had been elevated to the next level.
You can test drive and get your 2018 BMW X5 at the premier BMW dealer in Tampa and Wesley Chapel, Florida – Reeves BMW Tampa.
So why do reviewers such as Edmunds call the new X5 a "smart choice?" Let's take a look at four things you'll love about the new 2018 BMW X5.
There's a lot to Love About the New 2018 BMW X5, Available at Our Tampa Dealer
The new 2018 BMW X5 features an inline 6-cylinder 3.0 liter engine boasting BMW's TwinPower Turbo system – a twin scroll turbocharger that fuses High Precision direct fuel injection, Valvetronic variable intake, and Double-VANOS technology. This results in 300 horsepower and 300 lb-ft of torque with virtually zero turbo-lag.
BMW's powerful iDrive 6.0 infotainment interface is the most state of the art ever created. Thanks to its natural language understanding, all you need to do is say exactly what you want from it, and it delivers, whether that means adjusting navigation or changing the music.
Between the X5's xDrive intelligent all-wheel drive system and its more than 8-inches of ground clearance, the 2018 X5 is designed to go anywhere and do anything regardless of the weather or terrain.
With its roomy passenger space and seating for up to 8, the 2018 X5 is the ultimate people-mover. As for cargo, with the rear seats up you have an impressive 35.8 cubic-feet of space—drop the seats and that expands to a massive 76.7 cubic feet.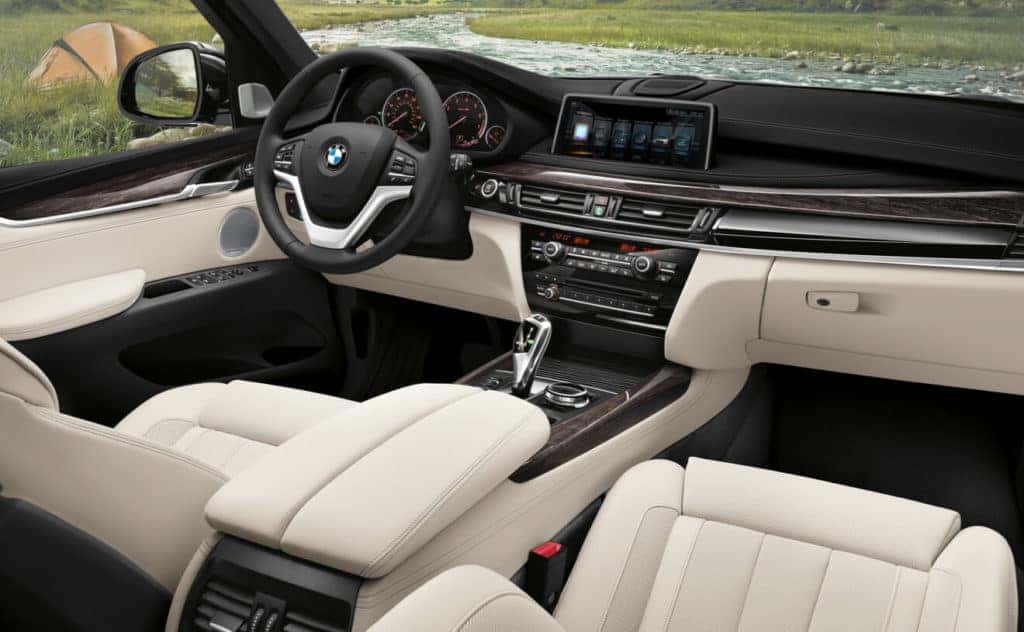 Test Drive the New 2018 BMW X5 at the Premier BMW Dealer in Tampa and Wesley Chapel, Florida
Ready to experience the unrivaled power, tech, capability, and versatility of the new X5 for yourself? Test drive the new 2018 BMW X5 at the #1 BMW dealer near Tampa and Wesley Chapel, Florida, today – Reeves BMW Tampa.
Between the unrivaled capability of the 2018 X5 and the luxury service offered by Reeves, you've just found the automotive experience of a lifetime.
Check out our selection of the 2018 BMW X5 online, or call Reeves BMW Tampa at ((813) 375-3660 today.