What Makes Reeves BMW Service the Best Dealership Service in Tampa, Wesley Chapel, and Brandon?
For BMW Dealer Service You Can Depend On Visit Reeves BMW Tampa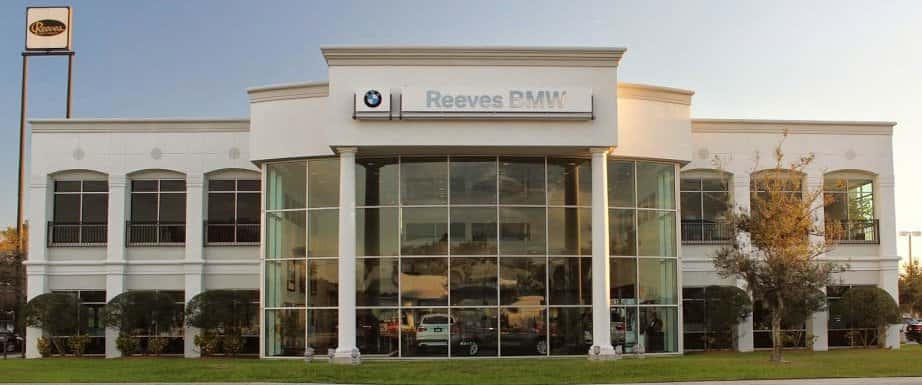 A BMW is no normal vehicle. It's a powerful, technologically advanced machine that is pushing the forefront of auto design. That being the case, no normal dealer will do when your BMW needs repair or maintenance. So where do you go to get service you can count on? Visit Reeves BMW Tampa, the leader among Tampa dealers for BMW service.
What makes our BMW service leave the competition in the dust? Here are a few reasons we stand out.
How Reeves BMW Tampa Delivers Unrivaled BMW Service
We're proud of the fact that we're part of the Reeves family of luxury Tampa auto dealers, a group that has been in operation for more than 45 years. Over the course of that half a century, we've learned a thing or two about what it takes to provide outstanding service.
Some service centers try to cut corners and save themselves money by using aftermarket or even used parts. At our Tampa BMW dealer, you never have to worry about that. We use only Genuine BMW Certified parts in every repair we perform to ensure your repairs stay fixed, and your warranty stays valid.
Our team of highly vetted technicians has received an outstanding level of training, and they offer nothing short of the utmost in expertise when it comes to not only repairing your vehicle, but at doing so in a fast, courteous manner.
To make it even easier to meet your BMW service needs, we've launched our Saturday Quick Service program. Drop in during these hours, and have any of several basic maintenance issues resolved fast. Most of these services are completed within an hour.
The best service specials
At Reeves BMW Tampa, we offer the best service specials you'll find at any of the Tampa BMW dealers. These include military discounts, oil and brake service, and more.
Free multipoint inspection, cleaning, and vacuum
To top it all off, we finish every service with a free inspection to make sure that nothing else needs attention, and a full cleaning and vacuuming to boot.
For the Best BMW Service Visit the Leader Among Tampa BMW Dealers: Reeves BMW Tampa
Ready to see how Reeves is changing the way people think about their BMW service? Visit Reeves BMW Tampa today and discover what makes us the leader among BMW dealers in Tampa, Wesley Chapel, and Brandon.
Schedule your next BMW service online, or call Reeves BMW Tampa at (813) 375-3660 today.