Reeves BMW Tampa Explains How to Recognize the Top BMW Dealers in Tampa
4 Ways to Spot the Best BMW Dealership in Tampa: Reeves BMW Explains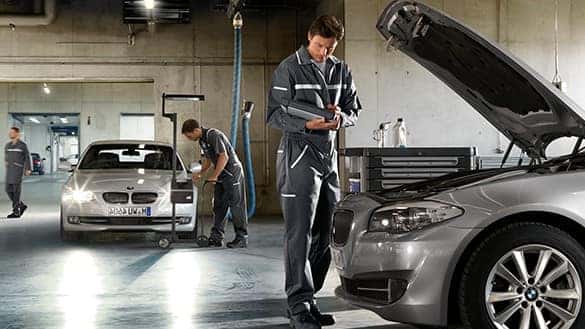 Your vehicle plays a central role in your day to day life. From carrying you to work, to picking up the kids from school, to heading out on road trips and visiting family for the holidays, it's all a journey that starts at your dealership. From selecting and financing or leasing the ideal car, to getting repairs and maintenance, to trading up for your next vehicle, the dealership you go through sets the tone of your experience. So how can you recognize the best BMW dealers in Tampa?
Here are a few tips from the experts at Reeves BMW Tampa.
Look for These Four Things to Find the Best Tamp BMW Dealers
Experience is key when it comes to understanding the details and history of an automaker's lineup, to arranging financing or a lease, to providing quality repair or maintenance. Look for a dealership with a long history of providing great service.
If you're going to find your dream ride, you need options. That means having every BMW model in a range of years, trims, and even color packages. Some of the best BMW dealers in Tampa also offer a selection of vehicles from other automakers to ensure that you truly have a wealth of options. Bottom line — look for selection.
The old stereotype is that it's impossible to find good car service. It shouldn't be that way, and if you find the right Tampa BMW dealers, it won't be that way. A great Tampa BMW dealership provides quality repair and maintenance. That means its service center is run by expert techs using streamlined service processes, it uses only top quality BMW Certified parts, and it provides accurate, reliable service that won't let you end up broken down at the side of the road.
There's nothing quite like finding a great deal, and the best Tampa BMW dealers in know that. This is why a great BMW dealership offers specials on everything from cars to service to accessories.
Visit the Leader Among Tampa BMW Dealers: Reeves BMW of Tampa
At Reeves BMW of Tampa, we're dedicated to maintaining our position as the #1  BMW dealership in Tampa. That's why we offer the largest BMW selection, the most experience, the best service, and the lowest specials.
Visit us today, and find out why BMW drivers call us the best.
Check out our new and pre-owned BMW selection online, or call Reeves BMW Tampa at (813) 375-3660 today.