Used BMW X5 Dealership Tampa
Get Your Used CPO BMW X5 from the Premier Dealer in Tampa and Brandon Florida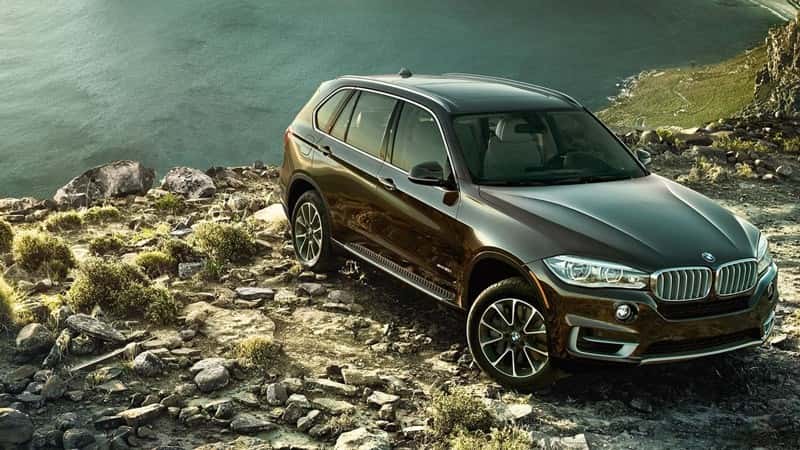 Over the course of the past two decades, one SUV has stood out in terms of luxury, performance, and all around comfort – the BMW X5. You're here because you're interested in finding a CPO BMW X5 in Tampa or Brandon, Florida.
Excellent choice. Why? Don't take our word on it. Let's take a look at what expert reviewers have to say about the CPO BMW X5.
The CPO BMW X5 Sets the "Benchmark" for Drivers in Tampa and Brandon, Florida
According to TopGear, there are many benefits to getting a CPO BMW X5 released in the past several years. As they put it, it's "bigger, bolder and brasher than ever," or in other words: "the BMW X5 is a damn good car."
US News Rankings and Reviews had a range of specific compliments. Their experts hailed the CPO BMW X5 for its "lineup of hearty engines," "sleek, user-friendly infotainment system," "supremely comfortable front seats," and "nimble, stable handling." They summed up their review by ranking the X5 among the top of the luxury SUV class, saying that "it delivers the upscale feel you want form a luxury vehicle while also providing plenty of driving enjoyment."
Finally, thanks to its BMW sedan luxury, SUV utility, and wide range of engine choices and trim packages, Edmunds calls the X5 the "benchmark for the modern luxury performance crossover SUV."
The Leading Provider of Used CPO BMW X5 SUVs in Tampa and Brandon, Florida? Reeves BMW Tampa
Now you might be asking – where is the best place in Tampa and Brandon, Florida, to get a used CPO BMW X5?
There's only one answer – Reeves BMW Tampa. Why? Let's take a look at a few specific things our customers love about Reeves, along with our new I Care Promise.
At Reeves, we offer:
The largest new and used CPO BMW X5 selection
The most dependable, convenient BMW service
The lowest BMW specials
What's more, we're recently launched our new I Care Promise. This one of a kind commitment was created to unsure that you receive unrivaled customer satisfaction each and every time you interact with someone from our team.
Bottom line, between the perfection of the BMW X5 and our unrivaled service, you're in for a superior BMW experience.
Check out our selection of used CPO BMW X5 SUVs online, or call Reeves BMW Tampa at (813) 375-3660 today.